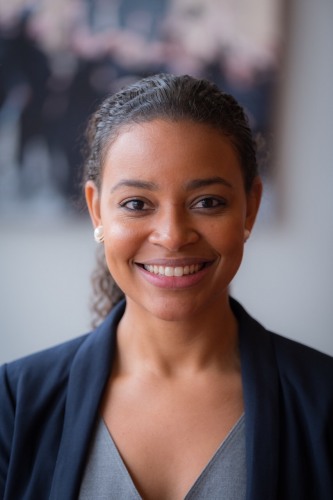 Miriam Vera-Cruz '19
Chief Technical Advisor, Luxembourg Development Cooperation
Praia, Cabo Verde Island (and Attleboro, Massachusetts)
Why did you choose the Executive Master in Science and Technology program?
I had recently been promoted to a leadership role and felt the need to complement my engineering studies with an MBA. I chose Brown EMSTL because the curriculum was more than an MBA and the course offerings targeted specific areas I needed to strengthen.
What made Brown's program different from other programs you considered?
Brown's program is different because of its Critical Challenge Project (CCP), the cross culture experience that is critical in the global state of play, the versatility of the topics covered in the courses, and its relevance in today's market. Also the experienced professors, which brought more than just academia.
What did you enjoy most about your program?
I really enjoyed the relevance of the topics covered, the interaction with the cohort from diverse backgrounds, the trip to Asia considering the market's importance and cultural differences, and the professors' experience and teaching style.

What was your primary academic area of interest?
Energy and climate change, because I am passionate about sustainable economic growth and these topics will be the next challenge to tackle, as we see large emerging economies playing a bigger role in global trade.

What were your postgraduate goals?
I planned to seek a leadership role in a leading energy technology firm or grid digitization firm. 
What did you like most about Providence?
Food and history!
What advice would you give to prospective applicants?
Stay the course and don't allow yourself to be delayed with assignments. You will learn a lot from your classmates. Your family is your biggest support system. Get them on board early.