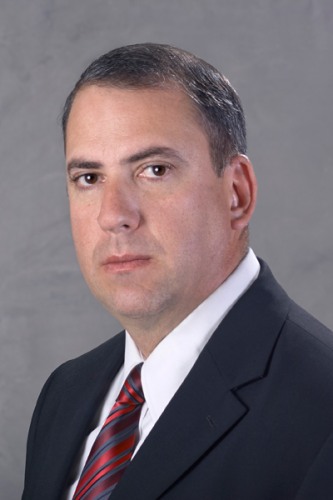 Joseph Sinicrope '19
Research Scientist, Applied Research Center, Florida International University
Why did you choose the Executive Master in Science and Technology program?
The future demanded it! The intersection between science and technology, policy, ethics, and entrepreneurship requires leaders to better educate themselves in order to successfully navigate this dynamic environment. 
What made Brown's program different from other programs you considered?
Every once in a while in your professional career you get an opportunity to surround yourself with "best in class," cutting edge thinkers across the major stakeholders in the science and technology community - the Brown EMSTL Program provided exactly that! Furthermore, the curriculum was challenging, mandating a true commitment to one's studies and full immersion intellectually. 
What did you enjoy most about your program?
Access to "best in class" researchers and academics, engagement with science and technology leaders in government and industry, the international offsite to the Republic of Korea, and the Critical Challenge Project that ran throughout the 18 months. 
What was your primary academic area of interest?
My primary interests reside in the use of international standards to successfully facilitate technology diffusion in highly regulated environments such as nuclear facility decommissioning. I find the external processes and mandates associated with transitioning a state-of-the-art technology almost as interesting as the technology itself. 
What were your postgraduate goals?
To continue serving as a science and technology leader, with a particular eye towards research that supports policy for technology development for the Department of Energy's Office of Environmental Management. 
What did you like most about Providence?
I am a huge fan of the Constitution, Founding Fathers and beginnings of our Nation, so the fact Providence was at the heart and soul of this is absolutely alluring to me. Also, I love sailing and rowing, so where better to be than in shouting range of Narragansett Bay and the Charles River. 
What advice would you give to prospective applicants?
Dare to lead, and this means "Officers eat last and carry the heavier load to serve others!" I would also advise folks to "seek challenge, not comfort."