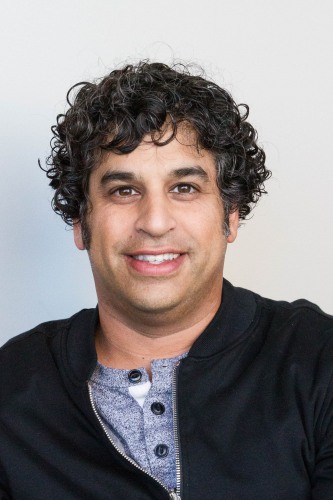 Jason Talwar '21
Head of Market Insights & Research (Tableau), Salesforce
Why did you choose the Executive Master in Science and Technology program?
Most of the other graduate leadership programs I considered were either all online or in-person. I wanted to get to know and network with a diverse set of students, but did not want to stop my career or move my family - accessibility without sacrificing education was very important in making my decision. Also having the opportunity to study at Brown with a best in class faculty and resources was very difficult to pass up.
What makes Brown's program different from other programs you considered?
Access to the Brown community. During our convocation it was stressed how Brown was a family and we would have access to to resources, other departments, faculty, etc. within the Brown community. At most universities, the community is usually confined to a specific school or program; however, at Brown, if there is anything that I need or connection to be made, it has never been an issue - they mean it when they say it is a family.
What do you enjoy most about your program?
I have enjoyed both my classmates and the facility. From the first day we all clicked as a cohort and everyone was accepted for who they were and what they brought to the classroom. The lively discussions during the in-person session were both motivating and enlightening, which have continued through various social networking channels, Slack, and in-person get together during the online period. We also had the opportunity to network with the other cohorts/programs, which have led to additional great connections. In addition to the students, the professors have been top-notch and challenge us to think different in order to become well rounded leaders.
What is your primary academic area of interest?
My area of academic interest is a blend of leadership, psychology and technology, and how they intersect - take the fuzziness of psychology, try to make it accessible through technology and guide it into a successful solution, service, or tool . My background is in market research and behavioral analytics, so being able to blend all three functional areas in either a startup or within an organization is a goal of mine.  
What are your postgraduate goals?
We will see. We are in a different time now with COVID-19, so everything is on the table. Which is another reason why I am glad a chose this program, as all the skills that I am learning can be applied to various career paths and startup plans.
What do you like most about Providence?
I enjoy colonial and early American history, and you get an education just by walking around town - it has this great historic feel.
What advice would you give to prospective applicants?
Program fit is probably the most important advise I could give - ask questions, meet the faculty, or sit in on a class to ensure that there is a match with what you want to accomplish. If your only goal is to just get an Ivy League degree, you will be missing out on the true value of this program. The curriculum and classwork is challenging, so there is a time commitment - success will be a function of what you put into the program.