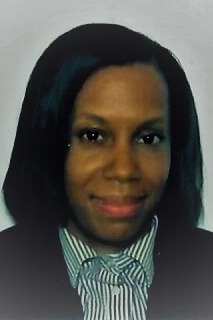 Janae Johnson 'EMHL 19
Patient Account Representative, Anne Arundel Health System
Why did you choose the Executive Master of Healthcare Leadership program?
I chose the Brown University School of Professional Studies and its EMHL program because it aligned with my healthcare goals both professionally and personally. It also provided the opportunity to focus on a critical challenge project to address a concern in healthcare. Additionally, the academic program is led by world-class leadership and faculty with longstanding values of academic excellence, innovation and community engagement.

What makes Brown's program different from other programs you considered?
Brown's EMHL program provides an Ivy League education that encompasses key values of collaborative learning, online and residential sessions, and an innovatively designed curriculum. I was provided the opportunity to speak with a program advisor during the process of considering the program. She was a driving force behind my decision to apply because she allowed me to gain in-depth clarity of how the program would uniquely benefit my career and professional development.
What did you enjoy most about your program?
I enjoyed the collaborative nature of the program, the rigorous and challenging curriculum, and residential sessions that enriched learning and championed the value of being a transparent leader in healthcare. The academic advisors and faculty are thought leaders who were available to assist and coach students throughout the program and provide resources/professional networks beyond graduation. The program is life-changing because it challenges its students in their concurrent roles to gain a cross-sector and multidisciplinary understanding of the current state of healthcare while equipping you for the transitions to come. The EMHL encourages a vision and a tenacity to see healthcare not simply as it is, but as it will be.

What was your primary academic area of interest?
My primary academic area of interest is the sciences, public health, and health quality. I believe that healthcare must continue to refocus health promotion programs, preventative care strategies, and inclusive community interventions focused on all populations. It is vital that healthcare leaders continually utilize the knowledge gained to implement strategies that positively affect change in healthcare outcomes for all.
What were your postgraduate goals?
My postgraduate goals are to continuously utilize the education, unique skill sets and strategic tools received during the EMHL program in my transition into leadership roles in healthcare. I plan to provide support to communities through supporting health promotion programs and intentional initiatives aimed toward improved health literacy.

What did you like most about Providence?
Providence is a beautiful city; I tremendously enjoyed the historical attractions, food, and culture. The city uniquely encompasses renowned academia, a strong sense of community, and excitement through nature, architecture, and the arts for all ages.
What advice would you give to prospective applicants?
Brown EHML program provides the education, framework, experience, and mentorship that enables you to expand your mindset, to recognize the value of your perspective and to help you envision what is key for healthcare leadership now and in the coming years. Embrace challenges and transformative change as they are vital in the dynamic healthcare landscape.