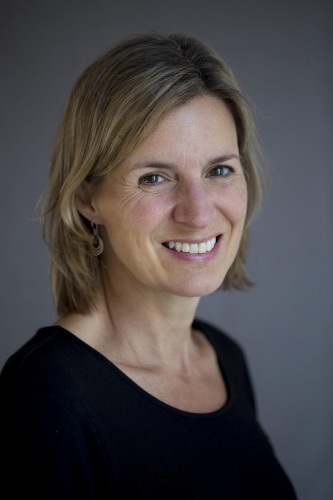 Elizabeth Tobin-Tyler
Associate Professor of Family Medicine, Associate Professor of Health Services, Policy and Practice
Elizabeth Tobin-Tyler, JD, MA, is Associate Professor of Family Medicine and Medical Science at the Alpert Medical School and of Health Services, Policy and Practice at the Brown University School of Public Health. At the Alpert Medical School, she is co-director of the Health Systems Science 1 and 2 courses and she directs the Patient Care in Complex Systems 1 & 2 courses in the Gateways to Medicine Masters program. She teaches in the areas of health policy, health justice, public health law and biomedical and public health ethics. Her research and writing focus on the structural and legal determinants of health and health inequity, community-based and health system interventions that promote health equity, public health law and policy, poverty and social and health care safety nets, and interprofessional health justice education.
Ms. Tobin-Tyler is an international expert in the development of medical-legal partnerships, which integrate healthcare, public health and legal services to identify, address and prevent health-harming social and legal needs of underserved patients and populations. She is senior editor and a contributor to the first textbook on the topic, Poverty, Health and Law: Readings and Cases for Medical-Legal Partnership, published in 2011. Her book, Essentials of Health Justice (Jones and Bartlett Learning, 2019) focuses on the structural and legal determinants of health injustice. She has published numerous articles, including in Academic Medicine, Public Health Reports, The Lancet, Health Affairs, The Harvard Journal of Health and Human Rights, Journal of Legal Medicine, Journal of Law, Medicine and Ethics, Journal of Health and Biomedical Law, Journal of Health Care Law and Policy, and The Georgtown Journal of Legal Ethics.
She is the recipient of several awards including the pro bono service award from the Legal Services Corporation, the Distinguished Advocate award from the National Center for Medical-Legal Partnership, and the Dean's Excellence in Teaching award at the Alpert Medical School. She has also been selected for several fellowships, including as a postgraduate fellow in Public Policy by the A. Alfred Taubman Center at Brown, as a Bray Visiting Scholar at the Cogut Center for Humanities at Brown, and as a Public Health Law Education faculty fellow by the Robert Wood Johnson Foundation. In 2018-2019, she was a visiting professor and fellow at the Law, Health, Justice Centre at the University of Technology in Sydney, Australia.