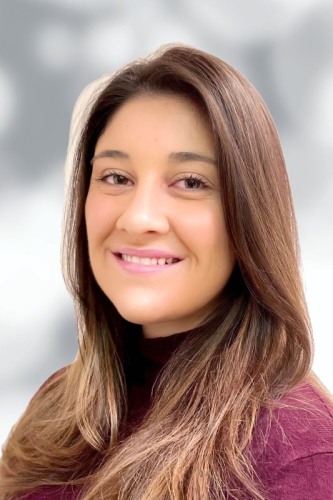 Danielle Abatemarco '20
Associate Director, PV Strategy, Planning and Execution, BeiGene
Why did you choose the Executive Master in Science and Technology program?
I joined the program to prepare me for future roles managing and leading teams. Until I started EMSTL, all of my education was based in the sciences (neuroscience, nursing). I knew to advance further I would need to hone my "softer" skills and better understand what leadership is and means to me. 
What makes Brown's program different from other programs you considered?
EMSTL is a unique program in that it offers coursework in finance and technology, while still carrying the liberal arts aspect Brown is known for. I studied at a liberal arts college for my undergraduate degree, and knew that this was the right environment for me to learn. Finding a program that wasn't completely centered around business (MBA) or science (MS) was a challenge until I came across this offering. 
What do you enjoy most about your program?
Our professors' experience and their willingness to support us. I have had many 1:1 conversations with faculty who truly care about me and my success -- this same opportunity is likely not available at a larger program/university. It really makes the program personal and beyond just a degree. 
What is your primary academic area of interest?
My primary area of interest was science, specifically medical sciences which allowed me to knowledgeably work within the pharmaceutical industry. I'm currently pivoting into more of a tech-centric role, and as such my interests have turned more towards machine-learning, artificial intelligence and process automation.
What are your postgraduate goals?
My immediate postgraduate goal was to work in a laboratory as a pre-requisite for pursuing a PhD in Neuroscience. I worked in a lab for about a year before realizing this wasn't something I enjoyed. From there I moved into patient safety (or pharmacovigilance), where I've remained for over 5 years. Long term I'm interested in moving into a more tech-based role.
What do you like most about Providence?
The walkability!
What advice would you give to prospective applicants?
I'd advise applicants to think about why they are pursuing a master's, and why they're pursuing one at Brown specifically. I'd have them consider their goals and map them to the experiences/courses they hope to take away from their prospective program. Having a clear understanding of goals and expectations are important to having a good experience from which you are open to new ideas and growth.