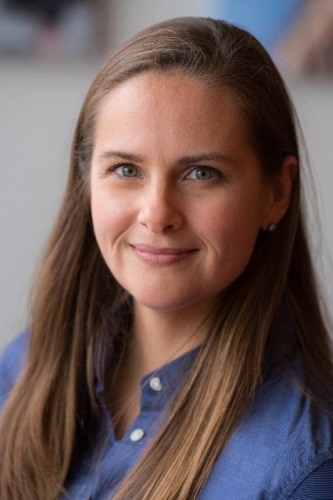 Bonnie Brayton '19
R&D Technology Acquisition & Alliance Manager, Corteva Agriscience
Why did you choose the Executive Master in Science and Technology program?
I chose Brown University School of Professional Studies for its offering of the Executive Master of Science and Technology Leadership degree. As a prospective student, I loved the idea of the EMSTL degree for a handful of reasons. The first is that this degree is tailored to professionals in the STEM industries and it more carefully curated than comparable executive MBA programs. The second reason I selected this program is that I was able to develop myself by returning to school without pausing my career. The third reason that I chose EMSTL is that it gave me the renown of an Ivy League education while I was able to live anywhere on the globe. Finally, I chose EMSTL because as a scientist, my formal education lacked business, finance and leadership acumen and I wanted to fill that gap.
What made Brown's program different from other programs you considered?
The Brown University School of Professional Studies offers the benefits and conveniences of an online education but combines that flexibility with small class sizes and networking opportunities with fellow students. My cohort, the second EMSTL cohort, was 25 strong. We kicked off our program with an in-residence session during which we met all of our professors and had a chance to get to know our fellow students. When we transitioned to our online learning, we were already on our way to forming life-long friendships. There was an incredible amount of camaraderie and support between all of my classmates during our online learning throughout this program since we had a chance to bond with each other during in-residence sessions. My cohort still keeps in touch regularly by a WhatsApp chat and we are planning a reunion in 2020.
What did you enjoy most about your program?
For me, I enjoyed the opportunity to do a Critical Challenge Project (CCP). "Enjoy" might not be quite the right word, because undertaking a CCP is a year and a half journey into professional development and it certainly wasn't easy, but it was the biggest component of my program that allowed me to accelerate my career. I truly feel that my CCP drove my career 3 years forward in only 6 months. As a Brown EMSTL student, I was able to work in a space at my organization that was above my pay grade and develop a project that has had a lasting impact. I have been able to design and execute the next phase of my career thanks to the work I have did on my Critical Challenge Project. Without a doubt, it provided a Return-on-Investment for me before my EMSTL graduation and has continued to benefit me in the year after graduation! 
What was your primary academic area of interest?
I am a plant biologist and biochemist by training and I have worked in many spaces within agricultural biotechnology from molecular and cellular biology to biological chemistry with a variety of model organisms. I have a passion for continuous improvement methodology and effectively execution in the lab and in the office. Within my current role at Corteva Agriscience, I work as a continuous improvement advocate for the R&D organization. Its a great way for a scientist to step away from the lab bench but still support and drive innovative research and the teams who make those breakthrough discoveries.
What were your postgraduate goals?
First of all, I have EMSTL to thank for a promotion and move within my company a few months into my education. When I graduated from EMSTL, I continued to use my education to improve the R&D organization at my company, Corteva Agriscience. I've also been able to take many of the concepts I was most passionate about in my coursework and share them with existing and new collaborators. Thanks to my Critical Challenge Project, I have been able to increase my visibility in the organization and had new doors open to me. 
What did you like most about Providence?
Everything! Providence has many of the charms of a big East Coast city while still being a small, tight community. The Brown Campus is breathtaking, the history is awe-inspiring, the food is amazing, the shops are awesome, the people are wonderful, and the New England charm oozes from every building. The proximity to Boston, Newport and the Narraganset Bay, make for a diverse host of day-trip possibilities. As an out-of-town student, I was (and am) very envious of all the lucky people who get to live in Providence. Perhaps if I play my cards right, I'll be a Providence resident myself one day.
What advice would you give to prospective applicants?
I would advise applicants to speak to people who are involved with EMSTL: alumni, professors and the program director. Understanding the program from the perspective of these experts will help inform a prospective applicant's choice. I would also advise prospective applicants to think deeply on whether achieving any secondary degree will be taking them closer to achieving their 5- and 10-year goals.