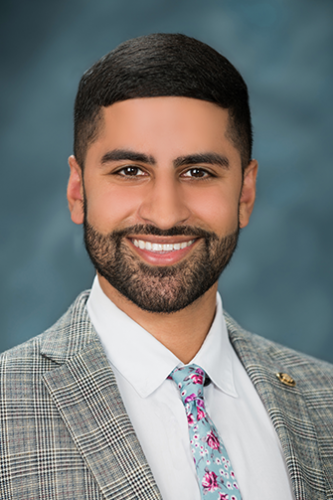 Arvin Singh 'EMHL 19
Vice President, University of Maryland Medical System
Why did you choose the Executive Master of Healthcare Leadership program?
I wanted to learn more leadership, speaking, and healthcare business-based skills; network with colleagues and expand my skillset at an Ivy League institution.

What makes Brown's program different from other programs you considered?
The small class size, unique structure and online aspect with residency.
What did you enjoy most about your program?
Networking and residencies.

What was your primary academic area of interest?
Healthcare Strategy/Operations and Government Healthcare Policy/Operations. I want to lead a large contingent of healthcare for the country.
What were your postgraduate goals?
To become the HHS Secretary in my lifetime.
What did you like most about Providence?
The college-like atmosphere in a small beautiful town.
What advice would you give to prospective applicants?
Focus, be open to criticism, network and have fun.