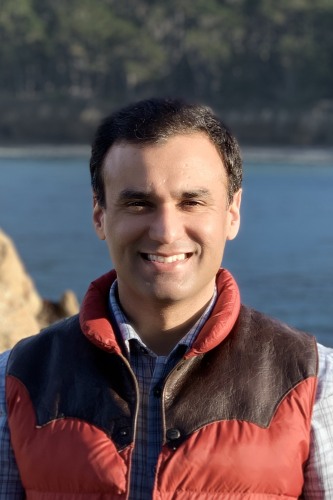 Ahmed Farooq '21
Engineering Manager, Narmi
Ahmed is an engineering manager at Narmi building a new team. While attending MTL, he realized through conversations with faculty and fellow students that moving away from the consulting world - at Ernst & Young - would be more rewarding. He joined Better.com towards the end of his time at Brown. MTL prepared him well for the mass layoff at Better and provided a strong network of alumni who were very supportive.
Lessons from MTL have been invaluable as it has helped him address leadership challenges in a fast-growing company that has a very young employee base. Psychological Perspectives and Leadership classes from MTL have particularly helped him navigate this new challenge.
Why did you choose the Master's in Technology Leadership program?
The leadership skills and communications classes were the main reason I decided to enroll. In addition, other competing programs did not offer faculty access compared to Brown which made the proposition very compelling.
What makes Brown's program different from other programs you considered?
The empathy shown by the professors and staff is amazing. It really sets the program apart from others I considered.
What do you enjoy most about your program?
The rich content offered in the curriculum continues to impress with each class. Often times it is challenging and it provides new insights which makes the program that much more fulfilling. From classical works to latest case studies, the readings are well curated and offer development of practical knowledge.
What is your primary academic area of interest?
Computer Science and Technology Leadership.
What are your postgraduate goals?
Propel my career to the next phase through the knowledge gained in the MTL program.
What do you like most about Providence?
Providence has a small college town feel and a city with rich experiences to offer at the same time. Proximity to other big cities is also a plus. The coffee and food is amazing.
What advice would you give to prospective applicants?
MTL is a great program that continues to impress with the curriculum that is thoughtfully developed. With elements from a traditional MBA program and focus on emerging technologies, the program is ideal for professionals who see their career progression influenced by the digital economy. If you want access to faculty that is world class and exposure to classmates who are ambitious and excel in their industry, MTL is the program for you. The connections built here are going to last a long time. You will often find yourself revisiting your assignments or course content because it will be directly impactful in your professional career beyond graduation.